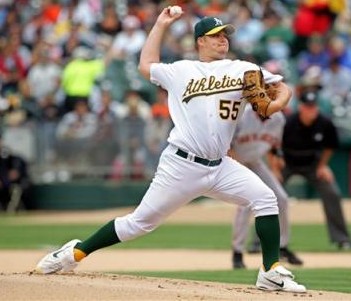 According to our good friends at
Phillies

Nation
, the Philadelphia
Phillies
have acquired right-
hander
Joe
Blanton
from Oakland for three minor
leaguers
not named
Carrasco
or
Golson
. Comments are pretty down on this, as a lot of
Phils
fans liked Josh
Outman
(which is the coolest pitcher name ever) and Adrian Cardenas, and they, along with Matt Spencer, were sent to the Bay Area.
Blanton
is under the
Phils
control until 2010, so I like this move because of that. He's a fourth starter, and this probably signifies the end of Adam Eaton in the starting rotation (I hope). Buster
Olney
reported this morning that if this deal got done it could happen quickly, and I have to say he was right on.