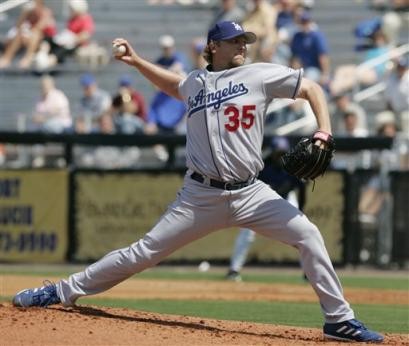 The Yankees are left putting single quarters found in their pockets into the slot machine,
they signed Brett F'N Tomko
. Please hold your applause and Rays and Sox fans I hope you still watch this season, even though with this signing we all know you are fighting for second place.
Brett Tomko is the worst Major League Starter I have ever seen. He has been converted from starting to relieving a hundred times, because people think they can finally be the ones to harness him. He is awful. How he has a job in the majors during this economic recession is just an awful, awful reflection on Major League Baseball and the world in general. If Brett Tomko has one 1-2-3 inning for the Yankees next season I will get the initials BT tattooed into my ass cheek.
Here are his all time stats. Live in fear Sox and Ray fans, live in fear. PS his
Baseball Reference page is sponsored by his agents.
Kind of like how the clumsy athlete had the rich parents who sponsored the yearbook in High School.