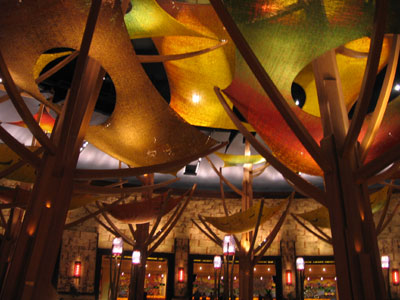 Thanks to the good folks at Mohegan Sun for a fun weekend away. The rest and recharge was greatly appreciated by Mrs. Matty, myself, Jeff, Mr. Sparky Joe and their respective families!
Red Sox
The Red Sox used
a partially closed roof
to their advantage, riding a solid peformance from Dice-K to a 3-2 win over the Blue Jays.
Josh Beckett looked good in a
rehab outing
in Pawtucket.
The Red Sox are
America's 2nd favorite baseball team
. (guess who's number one?)
On April 17th, 1951, the Boston Red Sox played the Yankees at Yankee Stadium. It was the PA announcer's first day, and players included Ted Williams, Joe Dimaggio, and Mickey Mantle. On Sunday, that PA Announcer, Bob Sheppard,
passed away at the age of 99
.
Adrian Beltre
strained a hamstring
in the 7th inning, yesterday.
Jacoby Ellsbury and the Sox
need to move forward
quickly.
Celtics
Remember those reports late last week that Tony Allen was close to a deal to return to Boston? Not so much. Chris Wallace strikes again,
signing TA to a 3 year, 9.7 million dollar deal
. So, the back-up for Ray Allen and Paul Pierce is going to be who?
Luke Harangody
played very well
in the Orlando Summer League.
The Celtics have interest in Josh Howard, but
would have to get creative
to get him.
Bruins
Great fan turnout
for the Bruins development camp.
Patriots
Vegas
over/unders
on the 2010 Patriots.
The National Football Post
takes a look at Leigh Bodden
and his contract.
Sea Dogs
Portland
knocked off
New Britain.