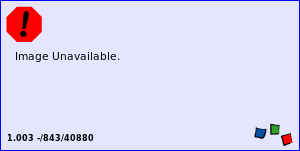 The University of Maine baseball team dropped an 8-1 decision to Stony Brook in the first game of a doubleheader on Saturday afternoon, in a game that was played at Dowling University. The Black Bears fall to 9-17 on the season with the loss and 0-1 in America East play, while Stony Brook improves to 17-7 overall, 1-0 in conference play.
After two scoreless innings, Stony Brook grabbed a 1-0 lead in the bottom of the third frame. Travis Jankowski was hit-by-a-pitch. He advanced to second base on a Joshua Mason sacrifice bunt and then stole third. He scored when Pat Cantwell had a RBI single to third base.
The Seawolves extended their lead to 4-0 in the bottom of the fourth inning. William Carmona singled to second base. Maxx Tissenbaum then drew a walk. Stephen Marino followed with a two-run triple, plating both Carmona and Tissenbaum. Marino scored the third run of the inning on a wild pitch.
Maine got on the board with a run in the top of the fifth inning. Tyler Patzalek (Burlington, Ontario) doubled to left field. Fran Whitten (Westborough, Mass.) followed an struck out, but reach first on a wild pitch. Patzalek advanced to third on the play and scored when Maine grounded into a double play.
Stony Brook answered with three more runs in the bottom of the inning. Cantwell doubled to left field and advanced to third on a wild pitch. Carmona was walked intentionally. Tissenbaum reached on a fielder's choice, while Cantwell scored on an error. Marino drew an intentional walk, before Jankowski hit a two-run single. The Seawolves capped the scoring in the bottom of the sixth inning. Cantwell walked, advanced to second and third on a wild pitch and scored when Chard Marshall singled to shortstop.
Jeffrey Gibbs (Toronto, Ontario) got the start on the mound for the Black Bears. He went 4.1 innings and allowed six runs, four of which were earned, on four hits. He struck out a pair and falls to 2-4 on the season. He was replaced by Jonathan Balentina (Willemstad, Curacao) who went two thirds of an inning. He allowed one unearned run on one hit while striking out two. Kevin Scanlan (Sudbury, Mass.) pitched the final inning. He allowed one run on one hit.
Nick Tropeano pitched the complete game for Stony Brook. He allowed just one run on a pair of hits while striking out five. He improves to 6-1 on the season.
Game 2 against Stony Brook was suspended after 10 innings due to darkness. The game is tied 7-7 and will start at noon today at Adelphi University. The Black Bears and Seawolves will then play their scheduled doubleheader.
Maine trailed 7-4 in the ninth inning, but scored three runs in the top of the frame to tie the score at 7-7. Michael Fransoso (Portsmouth, N.H.) had a huge two-run double in the inning to tie the game.
-UMaine Communications-