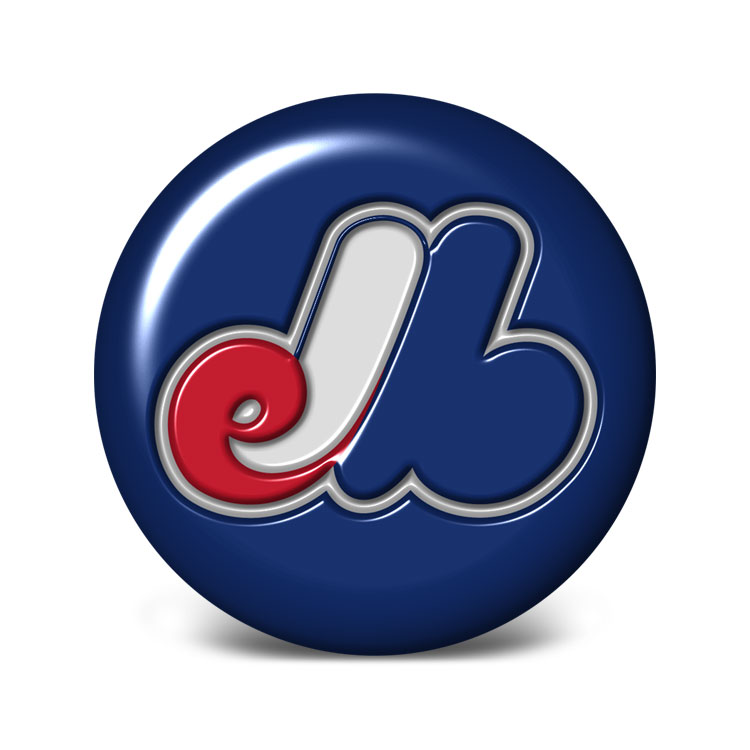 At first read, you probably don't care that the Expos moved to Washington, DC. You don't care that Olympic Stadium is empty and the baseball turf will probably never be used again. You don't care that the Expos had to trade away superstar after superstar after superstar. You don't care. But I care. I care alot. In 1992, I attended my first Major League Game in Montreal. I watched Montreal beat the St Louis Cardinals 4-1, as Dennis Martinez held the Cards to 2 hits over 7 innings. The Expos battery in that game was Martinez to Gary Carter, and the big hit was Delino Deshields 2 run single in the 7th. The Expos were only a game and a half out of first, trailing the Pittsburgh Pirates. They never got any closer, but that's not the point. That stadium was electric. Over 37,000 people were in that stadium, and I was up on the third deck for awhile. It's one of those memories you never forget, and wish you could share with your kids. Unfortunately, the only time my kids will be in Olympic Stadium in their lifetimes will be to see the Montreal Alouettes on Fan Day, as the Alouettes play one game a year in the Stade de Olympique. The reason for that has always seemed to be blamed on the lack of a stadium deal in downtown Montreal, but the evidence is slowly starting to point to the Expos last owner. His name is Jeffrey Loria, and he is currently the owner of the Florida Marlins, who just recently completed the biggest firesale, excuse me "market correction", in Major League Baseball history. Why does this guy keep getting franchises? Let's see if we can find out why.
Loria was a New York art dealer who at one time, was a Yankees season ticket holder. His father once faced Lou Gehrig in a high school game. In 1993 he made his first attempt to become an MLB owner, getting outbid by Peter Angelos to purchase the Baltimore Orioles. In 1999, Loria purchased controlling interest in the Expos for $75 million, and stated he was committed to bringing a winner to Montreal. He even let them spend a little money on free agent Graeme Lloyd (great situational lefty) and a trade for Hideki Irabu (infamous "Fat Toad" who was, well, a fat toad). These moves bombed, and then Loria inexplicably took Montreal off of English TV and radio in Montreal. Can you imagine if NESN stopped showing Red Sox games, and you couldn't find a game on the radio? How about if WGN dropped the Cubs and White Sox? Say what. This right here is where the MLB should have stepped in and told Loria he was out of his mind, but they didn't. As Loria whined and cried about not being able to make money, he was getting ready to get the hell out of Montreal as evidenced by a comment maid to an Air Canada flight attendant who asked him to shut his cell phone in preparation for landing. "No wonder everyone wants to leave Canada", he quipped.
Loria is in the blue shirt. What a douche.
In 2001, it became apparent Loria bought the team to move them or make a profit, but not to make fans in Montreal happy. He let the lease on land in Downtown Montreal earmarked for a new stadium (which had some financing from the province of Quebec to the tune of $100 million) run out. Poof. Gone. The Expos future at that point was not in Montreal. Attendance just kept dipping down. Felipe Alou, who to me is one of the five best managers in the majors and was one of the 3 best at the time he was canned, got let go for Loria's close friend and horrid manager Jeff Torborg. This is when things got ugly. Baseball started to talk contraction. The contenders were Montreal and Minnesota. Loria was told he could bid on the Florida Marlins, whose owner John Henry, was heading a group to buy the Red Sox. Loria had the higest bid (funny,where was all that cash in Montreal?), but he still owned the Expos. What does the MLB do? If you answered give the Marlins to the next higest bid, you are WRONG! They let Loria buy the Marlins and inexplicably, take THE ENTIRE FRONT OFFICE with him!!!!! MLB agreed to run the team at the time of which was only for a year, but still owns it as of this writing, although they might actually sell it before my 9 month old gets to legal drinking age, because a lease agreement for the Nats new stadium FINALLY got reached this past weekend. The Expos had a chance to win the wild card in 2002 with 83-79 records, but is a team run by the other teams going to allow that team to make moves at the trading deadline? Outside of a farce move for Bartolo Colon and Cliff Floyd in 2002(Floyd was then traded to Boston later that season), the answer is no. 2004 was Montreal's last season , this of course was after two years of barn storming in Puerto Rico and Montreal, giving this team 20 to 30 game road trips. Good work MLB!
Since Loria has bought the Marlins, they have won a World Series, but have also been shut down on new stadium deals in South Florida. So, of course this offseason, he ordered a market correction, and 8 of the teams regular starters from last year got traded. The players they have left? Dontrelle Willis, Miguel Cabrera, and rookie Jeremy Hermida and a ton of prospects. Oh and don't forget the constant talk of moving the team, to Portland, Oklahoma City, and San Antonio. I wonder if Loria takes them off Florida TV this year just to prove a point? Or how about this, maybe Carl Pohlad decides to sell the Twins(we can all pray for that to happen), but Loria can't find anyone to buy the Marlins? MLB is almost off the hook for the Nats/Expos, myabe they can take on the Marlins for ol' Jeff. He has now officially run two franchises into the ground, and it is possible that that both of them will have had to move after his ownership. You ask why, I found this little tidbit in the globe and mail "Commissioner Bud Selig and his family have long-time ties to the wife of Florida Marlins owner Jeffrey Loria. Sivia Loria is from Milwaukee, Wis., as is David Samson, the Marlins' president and stepson of Jeffrey Loria. Samson's father-in-law was the former team physician for the Milwaukee Brewers, who are owned by the Selig family." Way to go MLB again!!!! All that is left is for me to hope I win a huge Powerball lottery, can buy my own team and move it back to Montreal. Maybe I can get a good deal on the Marlins....
Content from BaseballEncyclopedia.com, Doug's Business of Baseball WebLog, MLB. Com and sportsecyclopedia.com was used for this blog entry.