While most people are talking about Michael Phelps and his 8 Gold Medals, the Giants upset victory over the Patriots in the Super Bowl, the Phillies ending years of misery for the Philadelphia faithful, Tiger's gutsy win at the US Open and the revival of the Celtics/Lakers rivalry, here are 8 sports stories from 2008 that range from the weird, embarrassing and down right terrible.
8
During a game in June,
Texas Rangers
' mercurial outfielder had had enough with comments being made by Kansas City TV broadcaster Ryan Lefebvre and decided to take action...by entering the press box and confronting Lefebrve. At least Bradley didn't shred a knee in the process.
7
Armed with a bottle of Belvedere vodka and a mouth that would make a sailor blush, ESPN's very own Dana Jacobson had some interesting remarks regarding Notre Dame while attending an event for ESPN colleagues Mike Greenberg and Mike Golic. "F*ck Jesus", "F*ck Notre Dame" and "F*ck Touchdown Jesus" were the highlights of ESPN's little darling. Next up for Ms. Jacobson, BC, Holy Cross and perhaps a trip to the Vatican.
6
While the Patriots failed in their run to perfection, the
New Jersey Institute Technology's
men's basketball team did reach perfection, but it was a wrong kind of perfection. Following a 70-56 loss to Utah Valley State, head coach Jim Casciano and his squad set an NCAA Division I record by finishing their season 0-29. Following the season coach Casciano stepped down and was last seen heading to the Detroit Lions' front office.
5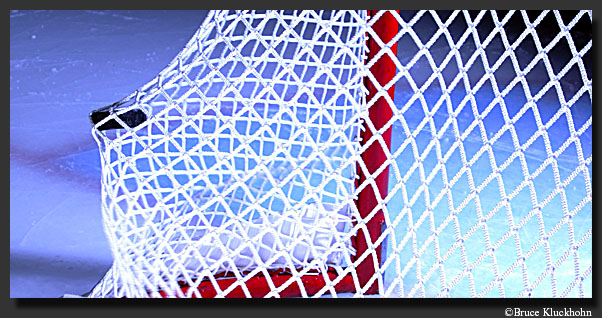 So how does a women's ice hockey team surrender 192 goals in a 4 game tournament? Well, if you are
Bulgaria
you start with a 41-0 loss to Italy, then give up 39 to Latvia, then you give up 82 goals in 60 minutes of hockey to Slovakia, and end it with a 30-1 loss to Croatia--holy crap they scored.
4
After taking the head coaching job at Michigan and just prior to leaving WVU,
Rich Rodriguez
, whose departure was a bit tenuous in no small part because of a dispute over $4 million, reportedly shredded numerous documents he had regarding WVU football and its players. Though Rodriguez will probably never be allowed in the state of West Virginia again, Rodrguez has parlayed this into a gig as a spokesman for Staples. A 3-9 record, yeah, he's got that.
3
Broncos' Wide Receiver Brandon Marshall caused severe damage to his right arm when he was wrestling around with a family member. Concerned about how the Broncos would react, Marshall made up a story that anyone would believe, so long as you were in a coma. Mr. Marshall claimed he slipped on a McDonald's paper bag. Ah yes, the dreaded paper bags. Some good news came of those however as no paper product was actually injured in the fabrication of the lie, and environmentalists camping out on his lawn promised to leave once they saw the paper bag was healthy and unharmed.
2
Did you hear about the one about the 68 year old man doing a little nazi-role playing with 5 prostitutes? No, well, you must not follow Formula 1 Racing that much. F1 Fuhrer, er, Prez
Max Mosley
, whose father was the founder of the British Union of Fascists party, was part of such a scandal. Mosley did not deny that he had taken a few liberties with some female companions, he denied there was anything nazi related with what went on and would not step down. Good move, since F1 has
great race relations
even without their head man galavanting with his 5 Evas.
1
In the state of Nevada, in order to be an idiot, you have to have a little Hart. In this case, you need
Kevin Hart
. You see, Mr. Hart wanted to play Division I football but was not good enough to even get looked at by the University of Nevada, located a half hour from Hart's high school. So Hart embarked on a 6 month long lie where he told everyone (coaches, parents, friends) that he was being heavily recruited by major schools, and culminated in an all-school assembly where he "chose" to attend Cal over Oregon. The best part of this whole story was when Nevada coach Chris Ault heard of Hart's "decision" and became paranoid over thought that Cal got a kid right down the road that he did not even have on his initial 300 player recruiting list. Rumors soon circulated after the story broke that Georgia Tech head coach George O'Leary contacted Hart and told him to look into paying at NYU-Stony Brook.