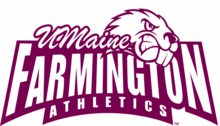 Castleton State College split a North Eastern Athletic Conference East Division doubleheader with the University of Maine-Farmington Saturday afternoon, winning the opener 14-2, and dropping the nightcap 5-4.
The two teams will square off again today at 12 noon in another doubleheader.
Farmington opened the scoring in game one with a pair of runs in the top of the first, but from then on, Castleton banged out 15 hits and scored 14 unanswered runs.
Russ Schmelzer (Winthrop, Maine) led off with an infield single to shortstop and eventually came around to score on a Matt Levine (Pelham, N.H.) single through the left side. Zach Keene (Livermore, Maine) then singled to the left-centerfield gap, plating Josh Garneau (South Portland, Maine) who reached on a fielder's choice.
The Spartans answered with two of their own in the first and seven more in the second to break the game open. Joe Borowski (Schenectady, N.Y.) smacked a two-run double in the first, scoring Jack Lancelin (Chatham, N.Y.) and Matt Eisenhuth (South Newfane, Vt.). In the second, Castleton sent 12 men to the plate and banged out six hits to grab the lead for good. Eisenhuth, Zak Mayo (Avon, Conn.) and David Raczka (Middletown, Conn.) each had two-run singles during the inning. Lancelin added a pair of run-scoring singles in the fourth and sixth innings as Castleton pulled away.
Dakota Aker (Scotia, N.Y.) pitched five innings to earn the win. The junior right-hander allowed two runs (one earned run), scattering seven hits and walking one while striking out one.
In the nightcap, Farmington (1-10, 1-1) once again struck first as Schmelzer singled and later scored on a Levine ground out.
Castleton (7-14, 3-3) answered with three runs in the bottom of the second inning. Aaron Zrenda (East Lyme, Conn.) drew a lead-off walk and Borwoski followed with a double over the leftfielder's head. Peter Wagner (Brattleboro, Vt.) singled both of them home, and later came around to score on a throwing error.
In the top of the third Farmington took advantage of a pair of Spartan defensive miscues to score three unearned runs and grab a 4-3 lead. Levine provided another RBI-ground out while Zach Keene (Livermore, Maine) provided a run-scoring double and Jack MacVane (Mechanic Falls, Maine) had an RBI-single, both coming with two outs in the inning.
Clinging to a 4-3 lead, Farmington worked a double steal to perfection with two outs in the top of the sixth inning to grab a much needed insurance run. Brian Jenkins (Gorham, Maine) singled to right field and Alex Goldrup (Waldoboro, Maine) advanced to third after singling through the right side. With two strikes on the batter and Castleton starter Brandon Fay (South Burlington, Vt.) coming to the set, Jenkins took off for second base. Fay stepped off and threw to Zrenda covering the base as Goldrup took off for home, narrowly beating Zrenda's throw home for what proved to be the winning run.
The Spartans rallied for a run in the bottom half of the inning on a Wagner RBI-single, and put both the tying and go ahead runs in scoring position in the seventh, but Farmington starter Casey Ashey (Searsport, Maine) was able to put out the flames to earn the complete-game win.
Fay was the tough-luck loser, allowing five runs (two earned) on seven hits and two walks while striking out 10 in seven innings. Ashey picked up the win, allowing four runs (three earned) on eight hits and three walks to go along with three strikeouts