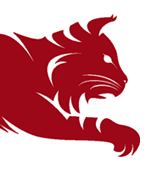 The Bates College baseball team earned its first NESCAC East Division win by beating Bowdoin 4-1 in the first game of Saturday's doubleheader at Leahey Field, scoring three runs in the eighth inning of a seven-inning game. The Polar Bears bounced back with a 14-9 win in the second game to win two out of three in the series, and even recorded a rare triple play in the game.
With the twinbill originally scheduled to be played at Bowdoin, the Polar Bears served as the home team in both games.
Game 1 was tied 1-1 after seven innings, sending the game into extra innings. Noah Lynd led off the eighth with a double, followed by a single from Griff Tewksbury to put runners at the corners. Jake Simon's fly ball to left scored Lynd for the go-ahead run. Gordy Webb and Rich Velotta, a late-game defensive replacement in left field, both singled to load the bases, and Ryan Sonberg hit a two-run single to give Bates a 4-1 edge.
Bates sophomore lefthander Kevin McGregor (1-0) delivered the best pitching performance of his career thus far in Game 1, going seven innings and allowing just five hits and one walk to Bowdoin. Michael Spinosa came on to pitch a shutout eighth inning for his first career save.
Oliver Van Zant pitched a strong six innings for Bowdoin in Game 1, allowing one run and striking out six batters. Ian Edwards (0-1) came on for the final two innings and accepted the loss.
In the second game, the Polar Bears spotted the Bobcats a run in the first inning, then turned the triple play. Sonberg led off the game with a triple and came home on Pat Murphy's RBI single. Chris Burke was hit by a pitch, putting runners at first and second. Lynd then came up and lined out to Bowdoin first baseman Dan Hicks, who stepped on the bag to force out Burke and threw to shortstop Adam Marquit, who tagged Murphy out off second base.
The Polar Bears then feasted on Bates pitching for 17 hits over seven innings. Leadoff hitter Matt Ruane went 4-for-4 with three runs and three RBIs to lead the way, while Jordan Edgett and Brendan Garner, Bowdoin's second and third hitters, had two hits, two runs and three RBIs apiece. Hicks went 3-for-4 and scored three runs.
John Lefeber (2-1), Bowdoin's third pitcher in the game, got the final out in Bates' six-run third inning and stayed on the rest of the way, going 4 1/3 innings and allowing two runs (none earned).
For Bates, Murphy was 2-for-4 with a stolen base, which tied him for the team's career steals record at 45 with former teammate Tom Beaton '10. Chris Burke was 3-for-3, and Lynd was 2-for-4 with a three-run double in the third. Sonberg also had two hits in the game.
Bates has a non-conference game at Babson next Saturday, April 16, at 4 p.m. Bowdoin will host Thomas College in a non-conference doubleheader tomorrow at noon.
Game 1 Box Score: Bates 4, Bowdoin 1 (8)
Game 2 Box Score: Bowdoin 14, Bates 9